$4.5 TRILLION! 
That's how much more lending power the Fed just opened up.  That's on top of the $4.66Tn they arlready doled out – $1Tn of it in the past month alone…  The Fed spent $4Tn buying the first recovery so what's another $4.5Tn to buy the next one?  That was a trick question as the answer is "A good start!"  
Pat Toomey (R) of Pennsylvania told Bloomberg yesterday that ANOTHER $4.5Tn is waiting in the wings.  Who knew we had this much money sitting around?  Certainly not the 700,000 Americans Trump pulled off Food Stamps because he said we couldn't afford $4.2Bn to feed starving children.  Yet if one Octogenarian in the Senate gets a virus – suddenly $4,500Bn is available to ease the pain.
"Burn in Hell" is not something you usually hear in a Financial Newsletter but sometimes it's hard to find nicer ways to express yourself….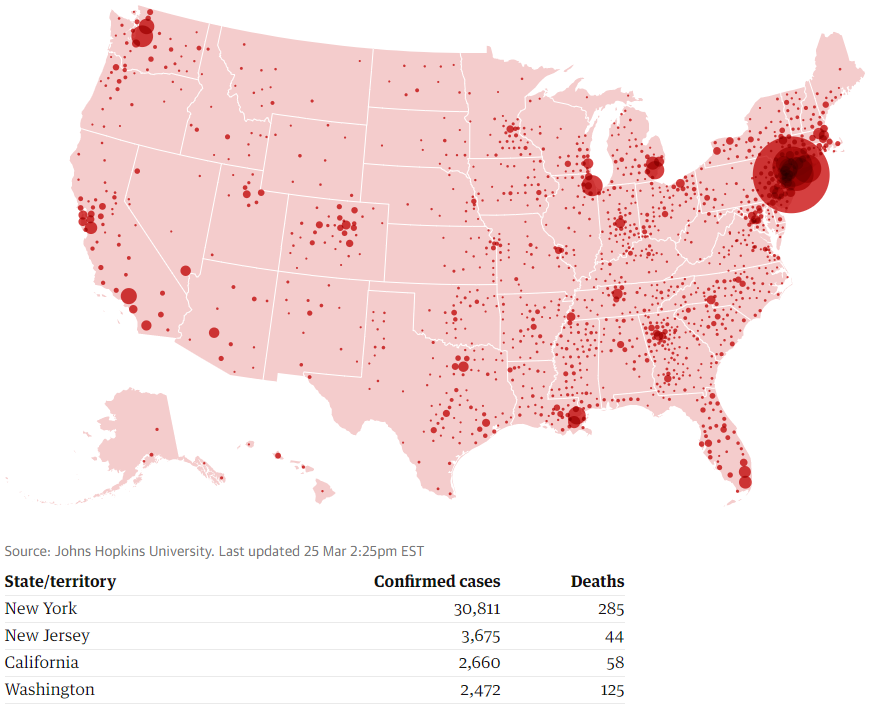 We still need the House to confirm the bill but let's keep in mind this is only our FIRST bailout package.  If things drag on, there will cerainly be others and the way our Government is responding, things are certainly going to drag on.  If you wonder what FEMA is doing during this emergency, New York, Hawaii and North Carolina  have issued an urgent request to FEMA for emergency mortuary assistance as deaths mount across the states.
New York City has 17,856 cases of the virus (worst city on Earth) and over 200 people have died in the past week, which has overwhelmed the city's morges and they are currently keeping the dead outside in makeshift tents.  As usual, states turn to FEMA to clean up the mess and soon we'll be hearing all the stories of families screaming about misplaced bodies, etc.  This is, of course, not uprecedented:
What, too soon?
CBS (VIAC) will be putting Stephen Colbert back on the air on Monday, apparently from his house but they plan on doing a full show with interviews (from…